Testimonials
Sheri McKinney with Verified Security Solutions did our last LNL. She talked to us about wireless security cameras. I recently had her install some at a vacant property and so far I am quite pleased. Sheri was very responsive and easy to work with. The bonus is I am VERY pleased so far with their monitoring service. Unfortunately, I set my own alarms off a few times and the monitoring personnel I have had call me were very easy to understand, never talked too fast, friendly and pleasant to deal with.
Carolyn Taylor, CPM
SVP, Management Services
Holt Lunsford Commercial
5055 Keller Springs Rd., Suite 300 | Addison, TX 75001
Direct: 972.280.8321 • Fax: 972.241.8189
www.holtlunsford.com

---
Freedom Power Sports had an attempted break-in their Weatherford location last night. The wireless video alarm system was activated by motion and the video-clip was then sent over the cell network to the 24/7 monitoring station where someone was watching and dispatched the police. The Police were able to arrest one suspect and save us a lot of money.
Logan Galbreaith
Freedom Powersports of Weatherford
Office: 817-596-3244 | Fax: 817-599-0978
www.freedompowersportstx.com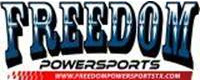 ---
Sheri,
We here at Twin Peaks are convinced that the Videofied system is the best security system out there. One day after installing it at one of our locations, we had a break-in and the police were able to respond within minutes and apprehend one of the culprits! The installation process and basic operations are simple to understand and the support from you guys has been outstanding. Keep up the good work!
Todd Barto
Facilities Director
Avalanche Food Group
832-359-3245