Case Study
Four Arrests Eight Hours After Installation, Fort Worth Radio Shack
---
Site Secured: 177,000 sq. ft. vacant Radio Shack warehouse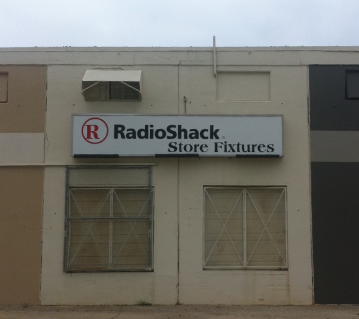 A commercial real estate company had recently purchased a large, vacant Radio Shack warehouse that was planned for future development. Previous intruders had broken into the warehouse around the door contacts that were previously installed and caused damage to electrical infrastructure. After considering other alternatives, the real estate company chose to go with a Videofied system. The results that followed their choice to employ several Outdoor MotionViewers in the building were pretty amazing.

Property Damage
Copper cables cut and electric box ripped apart. Vacant buildings are vulnerable to copper theft and the vandalism caused to get to the copper. Installing Videofied at the moment of vacancy can lead to arrests and eliminate future losses.
Timeline and Results
6:00 PM – Videofied system is installed and goes online.
7:30—9:30 PM – Property manager and police receive first call from monitoring station that two intruders have been visually identified in the building. Fort Worth police race to the property (knowing that the alarm is video-verified), arrive with K9s and make two arrests.
12:30 AM – A second break-in occurs at the same location, two intruders are caught on camera.
12:30—2:00 AM – Fort Worth Police make two more arrests for a grand total of four arrests in under 8 hours!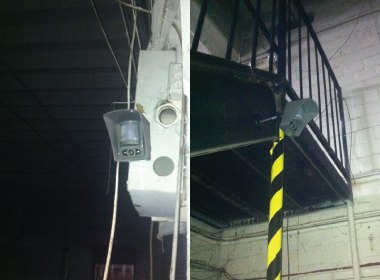 Portable, magnetic-mounted sentries
Outdoor MotionViewers shown installed in the warehouse. Using magnetic mounting brackets to mount to metal surfaces, Outdoor MotionViewers can be installed as portable sentries to cover choke points and key assets where intruders will pass by or show up.