Case Study
Stopping Serial Burglars, Chicago
---
Sites Secured: Commercial office/warehouse
A commercial supply company became concerned by a rash of burglaries in their area and contacted a Videofied dealer to evaluate their current alarm system and make recommendations. The burglars had been cutting the communications cables on many businesses before actually breaking in to the facilities. The dealer found an outdated wired system that left several vulnerable areas unprotected because of the limitation of running wires to the areas needing protection. More importantly, the existing system used phone lines to send the alarm to the central station and the business had since upgraded their telephone system to VoIP and the existing system no longer worked reliably to report alarms over the phone. Unfortunately, business had been tough for the client and while interest was high, budgets were tight.
The client opted to replace the existing system and had the dealer install a new Videofied wireless alarm with Indoor MotionViewers in the front offices, shipping areas and the warehouse itself.
Unique Challenges
Reduced budgets
Large facility with several thousand square feet of office and warehouse
Owner wanted both IP and cell back-up communications to the central station
Installations and Results
A single installer removed the existing system and installed the wireless replacement in half a day.
8 Indoor MotionViewers were installed to cover the front office and the warehouse, focusing on "man trap" areas of greatest traffic.
A few weeks after install, the business was hit, the communications cables cut and the burglar entered the facility.
The video clips below show the initial intrusion, the suspect searching the premises for valuables.
The central station received the videos of the intrusion and dispatched police to a "crime in progress."
Officers arrived on scene and called for a K-9 unit to help locate the suspect whom they suspected of hiding in the warehouse.
They apprehended the intruder and took him to the station to be charged.
The result was a very happy customer and several referrals to other businesses in the area.
See Videofied in action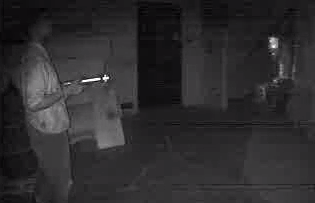 Initial intrusion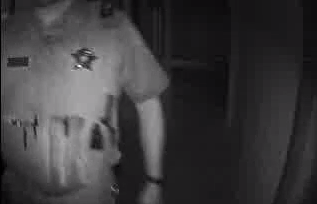 The police arrive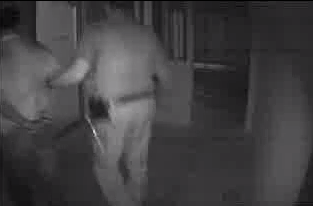 Intruder taken to patrol car