Remote Facilities, Mines, Gravel Pits
---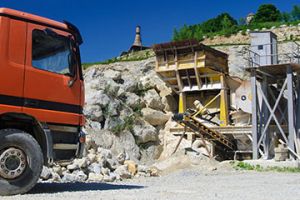 Videofied can be installed with only a cell tower signal for communication – no need for the traditional AC power, phone line or internet requirements that remote sites often lack. Since many remote sites are unfenced, uncontrolled environments, video verification is especially important to eliminate costly and wasteful false alarms. Videofied's portability and wireless/cordless design means MotionViewers can be moved and repositioned as the project evolves – even if that means being installed months later at a brand new site!
Incident Videos
Related Resources
Case Studies & Publications

Stopping Copper Theft on a Budget ›

Coal Age: New Affordable Options for Infrastructure and Asset Protection ›

Sheriff Magazine – Response-Ability ›
Benefits
The upgrade kit piggy backs on the existing system – arming and disarming when the main system is armed. Videofied is often added as a supplemental layer of security for specific high value targets such as cash rooms, vaults, and executive offices.
Benefits for Remote Facilities, Mines and Gravel Pits
500-1,000 foot effective RF range between MotionViewers and the panel/communicator
Up to 24 cameras on a single panel
Infrared illuminators allow for true night vision
Can operate in harsh environments