Law Enforcement
---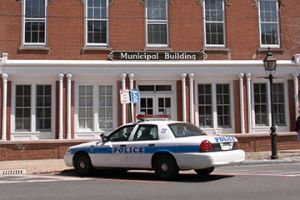 Videofied is the only security product endorsed by the National Sheriffs' Association.
Excerpt from the due diligence report prepared by the endorsement committee:
"[Survey respondents] indicated that the video technology associated with the system allows Central Station operators to provide responding officers with information on the number of intruders, their descriptions, and other information, increasing the probability of apprehension and arrest."
Incident Videos
Related Resources
Case Studies & Publications

Sheriff Magazine – Response-Ability ›

The Police Chief: Arresting Results ›

NSA Endorses Videofied ›
Benefits
Videofied has a program designed especially for Law Enforcement!
The Videofied Law Enforcement kit is designed especially for police and sheriffs to use in the field.
Videofied is the perfect tool for Law Enforcement because it can be easily installed anywhere there is a cell signal!
Once deployed, Videofied will alert Law Enforcement with a call and 10-second video clip when activity occurs.