Agriculture
---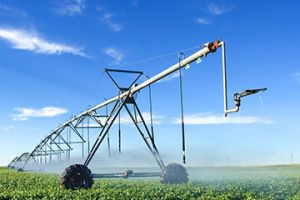 Videofied is a great tool for protecting agricultural machinery, ammonia anhydrous tanks, piles of harvested sugar beets, irrigation equipment, remote grain storage and agricultural fields themselves. Videofied can be installed with only a cell tower signal – no need for the traditional AC power, phone line or internet requirements that agricultural sites often lack. Since agricultural sites are usually uncontrolled environments, video verification is especially important to eliminate false alarms and deliver priority response from Law Enforcement.
Incident Videos
Installation Photos
Related Resources
Case Studies & Publications

Response-Ability: More Arrests, Greater Safety, Lower Costs ›
Benefits
The upgrade kit piggy backs on the existing system – arming and disarming when the main system is armed. Videofied is often added as a supplemental layer of security for specific high value targets such as cash rooms, vaults, and executive offices.
Benefits for Agricultural Sites
Instant installation to protect agricultural equipment left in the fields
Outdoor protection in harsh environments
Up to 24 cameras on a single cell communicator